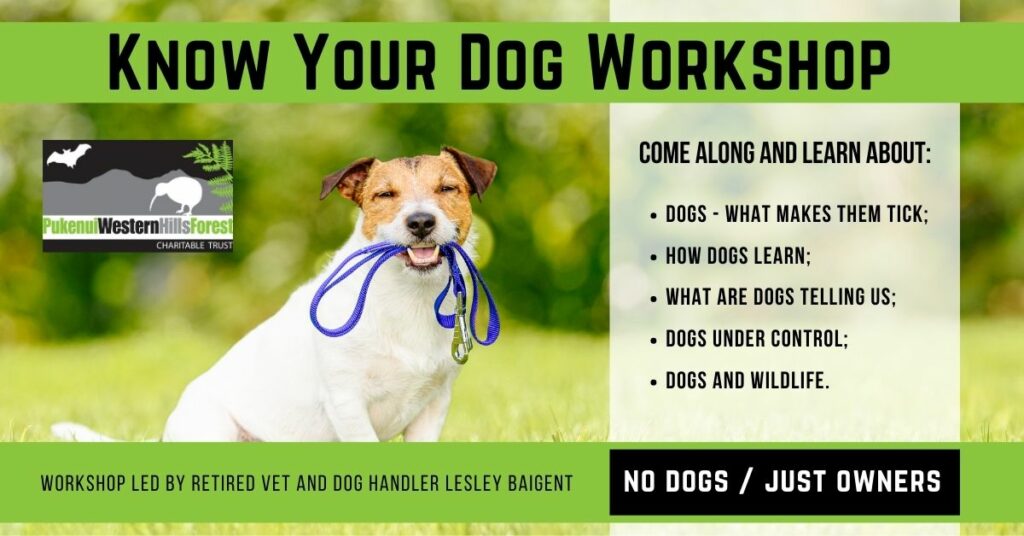 Saturday 22nd July 2023
Are you a dog owner? Join our upcoming Know Your Dog Workshop – it's FREE!
Led by retired vet and conservation dog handler Lesley Baigent, you'll learn how your dog thinks, gain insights into dog behaviour, and understand what they are trying to tell you! Plus what you can do to keep kiwi and dogs safe.
This is an awesome opportunity to mingle with other dog lovers too.
This event is for owners only NO DOGS.
Location: Anglican Care Centre; Date: Saturday 22nd July 2023; Time: 10am-12pm
Please email admin@pukenuitrust.org.nz for more information or to register.